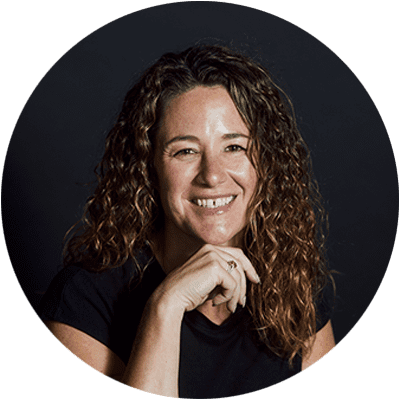 Fans of  LA Metro Magazine and Uncle Andy's Digest will notice some small changes in the coming months, indicative of greater plans on the horizon. Pam Ashby, publisher for both magazines, is in the process of taking over ownership from current CEO, Sue Marston. While this announcement is news to those on the outside, the plan has been years in the making.
Pam's connection with the Marstons dates back more than a decade, when she took a job within the school system to ensure her schedule would mirror that of her school-age son's. A graphic designer at heart, Pam missed the creative world and began seeking part-time work that would allow her to fulfill her passion while maintaining the schedule she needed. It was this initial part-time job search that led Pam to reach out to Jim "Jimbo" Marston.
"We lived in the same small town, Mechanic Falls, and it turned out I was working in the same building at the school with his wife, Sue," recalls Pam, who joined the Uncle Andy's team as a graphic designer in 2013. Upon seeing her skills and drive in action, Jim asked Pam to come on board full-time, but it would be a few years until the time was right. In December of 2017, Jim stepped into the role of CEO for Uncle Andy's and LA Metro and brought Pam on to fill his spot as editor-in chief.
"Jim's vision was always for Pam to step into this leadership role," Sue Marston explains. "She has a deep knowledge of running each magazine, and his plan was to mentor her for a year to learn the business side of things."
However, in early 2019, Pam was presented with a career opportunity she could not turn down.
"I was offered a position with a highly reputable magazine in the heart of Dallas, Texas," shares Pam. "I picked up everything I owned and moved 2,000 miles away."
Despite geographic distance, Pam remained in contact with the Marstons. In 2020, Jim shared that he had received his third cancer diagnosis. It was also during this time that a business conference led him to Dallas where he was able to meet up with Pam.
"Jim and I met up at my office and discussed ideas for the future of the magazines," Pam remembers. "After he left, I felt so much excitement for the potential the magazines in Maine had."
Little did Pam know, she would soon be part of that excitement again, in very unpredicted ways.
Through 2021 and early 2022, Pam stayed in contact with Jim. She was working mostly remote for the Dallas publication following the wake of the COVID-19 pandemic, and offered her assistance to Jim, whose time was even more stretched thin than usual between running the two magazines and undergoing various cancer treatments. Shortly after this meeting, Pam also found herself immersed in the medical world.
On March 10th of 2022, Pam's 23-year-old son, Trevor suffered an extremely rare spinal stroke, leaving him in ICU for three weeks before spending more than a month in Boston's Spaulding Rehab. Following his stroke, Trevor was air lifted to a Boston hospital – which happened to be the same hospital where Jim Marston was receiving treatment.
Pam arrived in Boston just 20 minutes before visiting hours ended, and the first person she saw when she entered the hospital was Sue Marston.
"Sue waited with me to get my son's location and it was the same tower and floor that Jim was receiving treatment on, despite my son being there for neuro ICU and Jim being there for a cancer clinical trial; it was like the Universe kept bringing us together."
Call it kismet or fate, but the Universe did not give up its intervention. While back in Maine, Pam and Sue continued to cross paths throughout Lewiston Auburn, something that had not happened even during their years of living in Mechanic Falls together. The Universe got through, and Pam set up a time to meet with Jim when he was back from his treatments.
"I explained that I would be in Maine for an undetermined amount of time and wanted to help where I could," shares Pam. The two discussed business details and Jim asked Pam directly if she was interested in buying the magazines.
"Jim especially wanted Pam to have the Digest because he knew she had the same heart for it that he did," explains Sue Marston, adding, "I think the Universe was helping to make sure it happened that way."
As Pam navigated a multitude of unknowns while trying to determine what buying the magazines would look like for her, it became apparent that the road ahead for Trevor would be a long one. By the time he was discharged from rehab in May, Pam knew that Maine was where she was needed. In addition to fulfilling her full-time responsibilities to Dallas on a remote basis until her successor was in place, she jumped back into a role at LA Metro Magazine in May as Editorial Director, then as Publisher for both Uncle Andy's Digest and LA Metro Magazine in September.
While it was Jim's mission to guide Pam along the path of assuming magazine ownership, the best laid plans unfortunately do not always come to fruition. A true pillar in the LA community known for his work with Uncle Andy's, LA Metro, and the Make-A-Wish Foundation, Jim Marston's courageous battle with cancer came to an end on June 14, 2022. While Sue did not miss a beat in stepping in to keep both publications thriving, her leadership over the magazines was only meant to be temporary, and Pam's turn to take the reins – and bring Jim's vision full circle – has arrived.
"We are still determining next steps regarding future plans for the magazine, but the most important piece has been determined," Sue explains. "With Pam, we have someone in charge with extensive expertise."
Heading into the springtime months, Uncle Andy's Digest and LA Metro Magazine will host a series of roundtable discussions open to both publications' contributors and readership, asking attendees to weigh in on the ideas planned for future of the magazines. Details will be provided through each publication as well as social media.