YOUR LOCAL REAL ESTATE RESOURCE GUIDE
Brian DuBois, Broker/Owner/Partner, DuBois Realty Group
investing? helpful tips to consider.
As real estate professionals, we are often asked about the first steps of investing in real estate.  While investors' goals vary greatly, here are some general tips to consider when choosing to invest in a particular community, followed with thoughts and comments in red:
government
Are there strong government functions? This draws a solid employee base, which is helpful when renting an investment property.
Is the local municipality investor-friendly?  What restrictions might they have/waive to deter/attract investors?
Both Lewiston and Auburn are considered investor- friendly. Auburn recently received state and national attention for spearheading policies to promote infill development as a means to address the housing shortage crisis. Score: 9/10
hospitals & healthcare
Also a great resource for employees/potential renters.
Services are attractive to people living in/relocating to the area.
We are fortunate to have not one, but two large (to Maine) reputable medical institutions along with several health clinics, physical rehab offices, and support operations. Score: 10/10
education (universities or higher education)
Again, a large employer
Another draw to the community
Bates College, Central Maine Community College, USM LA campus, and Adult Education programs all help to enrich our community. Score: 10/10
migration patterns
Is the population growing or shrinking?
Maine has realized a population increase since the pandemic, but LA is also enjoying an influx of people priced out of the southern Maine market. Score: 9/10
 crime rates
This speaks to desirability – who wants to live in a high-crime area?
Think RELATIVE here. Overall, the crime rate in our region is low and very attractive to investors. According to Citydata.com, Lewiston is 32% below (better than) the national average, with most area crimes associated with theft. Score: 9/10
school system
Often, the #1 criteria for families.
There's an old saying, "If the community is a house, the school is the front porch."
The anticipated new Edward Little High School will be ready in the fall. Lewiston High School has had many significant updates to its campus, and Saint Dominic Academy boasts a lovely, newer campus. While the new facilities help, our public schools' academic performance is below average. Score: 7/10
rent versus current home values
Check out Rentometer – it's an APP for rental rates in the community you're researching.
1% rule – is the rent at least 1% of the purchase price? Used as a quick, initial assessment tool.
The real estate price point in LA lends itself well to this benchmark. Score: 8/10
Based on this criteria and one person's arbitrary rating, the LA community scores 62/70 or 89% on a 100 scale, identifying Lewiston Auburn as a good place to start your property investment journey. Reach out to me if you would like to explore investing or if you'd like additional resources for related information.
Much of this information is used with permission from © Ben Kinney Training.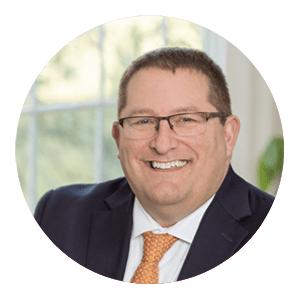 ABOUT THE PRO
Brian dubois,  born and raised in Auburn, educated at Bentley University, and later employed as the Executive Director of the Auburn-Lewiston YMCA, Brian has in-depth knowledge of the greater Lewiston / Auburn area, the professional skill set of a community leader, and the interpersonal skills to facilitate smooth real estate transactions. Brian not only has genuine interest in the real estate market, but this industry is also a good fit to meet his desire to serve by connecting families with a new home, guiding sellers through a thorough process, and providing investors with new opportunities.
Together with his wife and business partner, Marnie, they reside in Auburn where they are raising three children and two dogs.
Brian welcomes your inquiries regarding this subject matter, content suggestions, or questions regarding all things real estate.
207-344-3230