YOUR LOCAL REAL ESTATE RESOURCE GUIDE
Brian DuBois, Broker/Owner/Partner, DuBois Realty Group
"Crazy market!" how did we get here?
There are a multitude of factors that converge to create this market. Among the most notable include:
The lack of new construction.
An influx of out-of-state buyers to more rural settings like Maine.
A pent-up rush of Millennials entering the market.
The National Association of Realtors recently presented their report where NAR Chief Economist Lawrence Yun, PhD shared news of a MASSIVE UNDERPRODUCTION of new homes from 2008-2020.
While many states saw a mass exodus during the pandemic, Maine grew in population. Many "from away" purchased waterfront or other specialty properties (views, acreage, luxury).
Many millennials rented or lived at home longer, entering the market at age 33-36, creating an influx of more buyers when the supply was incredibly low.
Also noteworthy are the differences between now and after the 2008 housing crash. Distressed Home Sales in 2010 were 37% compared to today's 1%. According to the Federal Reserve, mortgage delinquency is not a factor, and home equity is highly favorable. It's a market driven by shortages in supply, not subprime loans or lack of equity.
Where are we now?
Danielle Hale, Chief Economist from Realtor.com, suggests that properties may sit on the market longer as buyers grapple with market factors and need more time to make decisions. It is expected that fewer buyers will participate in bidding wars. Movers are also coming to grips with the market. Where they were more apt to sit on the sidelines, more are inclined to leverage their newfound equity in their homes to help them make their next purchase.
What can we expect?
The National Association of Home Builders projects a 14% increase in construction material costs. Combine this with the lack of skilled workers, and the result is a projected 25% DECREASE in new home builds in 2023. In fact, supply is not likely to rebound until sometime in the 2030s.
Interest rates lacked some consensus. Yun believes rates will stabilize at about 5.75% sometime in Q3 of 2023, while others are less optimistic. Some experts have even predicted that we'll see 8% or more.
If you're a seller, this is still a very good time to sell. The sales cycle may take longer than that of your neighbor, and your buyer may be more cautious, yet the price point should remain attractive to sell. On the other hand, if you're a buyer waiting for things to improve, your best opportunity from a pricing standpoint is now. Existing homes are still more affordable than new construction, and prices are projected to increase.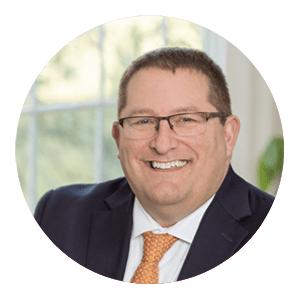 ABOUT THE PRO
Brian DuBois  was born and raised in Auburn, educated at Bentley University, and later employed as the Executive Director of the Auburn-Lewiston YMCA. Brian has in-depth knowledge of the greater Lewiston  Auburn area, the professional skill set of a community leader, and the interpersonal skills to facilitate smooth real estate transactions. Brian has a genuine interest in the real estate market, and this industry is also an excellent fit to meet his desire to serve by connecting families with a new home, guiding sellers through a thorough process, and providing investors with new opportunities.
Together with his wife and business partner, Marnie, they reside in Auburn, raising three children and two dogs.
Brian welcomes your inquiries regarding this subject matter, content suggestions, or questions regarding all things real estate.
207-344-3230