Hosting an Elaborate Wedding Without Breaking The Bank
Jaclyn Berry, Director of Sales & Marketing
copy written by Natalie Pollock, General Manager
The Hilton Garden Inn Auburn Riverwatch is located on the Auburn Riverwalk with a vista of the roaring falls. The gorgeous scenery is best enjoyed from the panoramic view that the Riverwatch Grand Ballroom offers, with over 4,000 square feet of private event space.
Jaclyn Berry has been integral in assisting brides to plan their perfect day, from hosting their wedding ceremony and reception to ensuring that every detail is considered and planned thoughtfully. Jaclyn and her team ensure you receive the opportunity to choose the season that best reflects your wedding. Whether you envision a summer or fall outdoor wedding with the falls as your backdrop or a grand ballroom style ceremony in the winter or spring, every vision can accommodate up to 280 guests.
Why choose to have your wedding at the Hilton Garden Inn Auburn Riverwatch? Jaclyn says, "You can host a lavish rehearsal dinner, ceremony, reception, and farewell brunch for under $15,000! Your guests can stay comfortably in the hotel, so no need to shop for shuttles. In fact, the happy couple receives their suite for free when you host your event with us! We have a built-in dance floor, our own full service restaurant, is situated within walking distance to local Auburn restaurants, and we are pleased to assist with our preferred vendors for anything else you may need. In short, we take all of the stress out of planning and allow the couple to simply make their choices. We take it from there! 
Our banquet coordinator is on-site all day on the big day to ensure that every detail is taken care of."
Jaclyn's team has a special list of preferred vendors to assist with customizing your day, such as Jonathan Morris, Owner & Lead Photographer for JMORR Photography, who shared, "Through my experience, I can ensure that whether you choose to host a large event or intimate ceremony, the setting at the Hilton Garden Inn Auburn Riverwatch provides ample space for beautiful photography. I love the availability for indoor and outdoor creativity to capture the best moments with your bridal party and wedding guests. JMORR Photography is proud to work with diligent and caring people like Jackie, who make sure every wedding is perfect!"
One of the other special features that the Hilton Garden Inn Auburn Riverwatch offers is the ability to customize. Jaclyn and the catering team work together with each couple individually to choose the perfect arrangements. Infinite options range from upscale passed hors d'oeuvres, chef attended carving stations, elegant customized linen colors, and upscale liquor choices to casual buffet style entrees, cash bar, and plenty of dancing!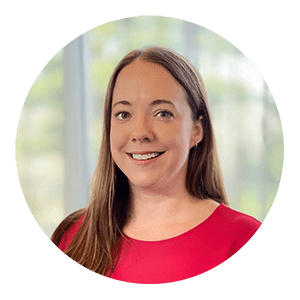 ABOUT THE PRO
Jaclyn Berry  was recently promoted to the role of Director of Sales & Marketing from her prior role at the hotel as the Catering Sales Manager. Her leadership roles in the hospitality industry began in Philadelphia, where she detailed and led large scale marketing events for up to 10,000 people, managed elegant catered weddings, and constructed personalized menus and floor plans for clients. Jaclyn's love for her hometown of Auburn brought her home to Maine where she has been able to apply all of her high-end skills to the Hilton Garden Inn Auburn Riverwatch.
207-514-2211