By Dan Marois | Photography by Lauryn Hottinger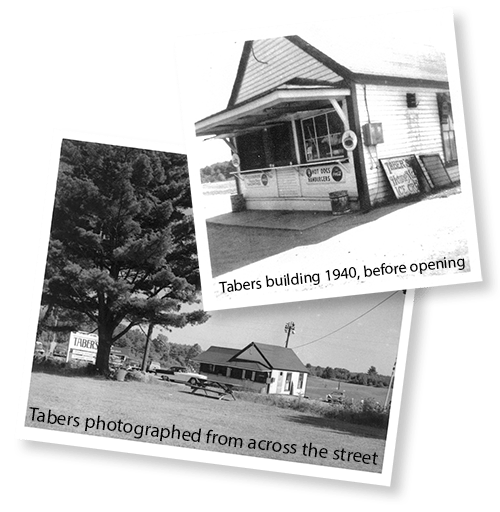 Seasons in LA are not judged by the date on the calendar but with the opening and closing days at the area's two iconic ice cream shops.
"We claim to be the oldest," said Lisa Keene, who describes herself as co-owner and general manager of Dairy Joy with a location in both Lewiston and Auburn.  "Our Lewiston location has been here since day one, in 1940, though we've had different locations in Auburn."
Tabers isn't too far behind.
"Tabers opened in 1941 as a vegetable stand," said current owners, Dan and Ellen Hargreaves.  "It wasn't until later that it started serving ice cream."
Regardless of which one started serving ice cream first, it is fair to say that Dairy Joy and Tabers are institutions in the area.  With over 75 years of dishing out frozen treats, both businesses find that they have, in fact, served generations of customers.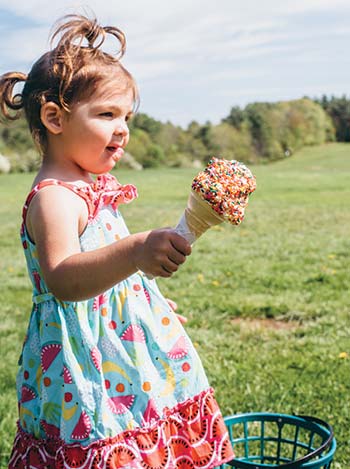 "Hardly a day goes by that we don't hear some story about people coming here when they were younger," said Keene, sitting in her second-floor office at the Campus Avenue shop in Lewiston.  "Today, we have grandparents who come here with their children and grandchildren for ice cream.  We see lots of families as our customers."
Keene points to an apartment building across the street from the shop and notes that her father lived there in his youth.
"When he was young, my father, Ronald Nadeau, would look across the street and say, 'someday I'm going to own that ice cream place'."
His wish came true, first in buying the Auburn Dairy Joy in 1987 and, then, the Lewiston shop in 1991, with his wife, Linda.  Ronald has since passed away, but Linda keeps an interest in the operations.
"She will come by now and then and she buys our bananas for the shop.  We call her the banana lady," said Keene, proud of the fact that the business is still family owned by herself and her husband, a local firefighter.
Keene started in the family business in 1993, when she managed an indoor ice cream shop on Center Street in Auburn.  While Dairy Joy in Auburn experienced a few other locations, it now stands as a fixture on Spring Street near Mechanics Savings Bank.
The story is similar for the Hargreaves at Tabers.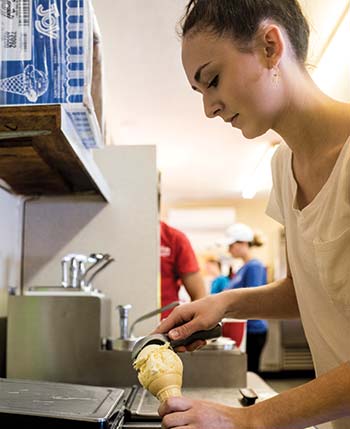 "My parents, Richard and Maureen, purchased Tabers in 1981," said Dan, their son.  "My wife and I purchased it from them in 2008."  He said that his parents moved to Maine from Rhode Island when he was two years old and he literally grew up with the business.  Dan met his wife, Ellen, in Brazil where she was raised.
"After college, I went backpacking in Brazil and I met Ellen there," said Dan.  After weathering a three-year long-distance romance, Ellen came to Maine.  Today, the couple lives across the street from Tabers lakeside location.  "We are pleased to say that one of the owners is always in the shop," said Ellen.
Specialities
Both shops have a unique place in the ice cream market.  Tabers specializes in hard serve ice cream and doesn't offer soft serve.  Dairy Joy offers hard serve ice cream but they are most well-known for their soft serve offerings.
"In the early years, the ice cream was made over there," said Hargreaves, as he pointed to a rustic Maine homestead and barn adjacent to Tabers' scenic location on Lake Auburn.  "Today, we don't make the ice cream."
Hargreaves said that his ice cream is a Hood premium product.  "We have 24 hard serve flavors, two sorbets and two yogurt flavors."
Most product comes to the shop in three gallon tubs that make their way to rows of freezers. With a season that runs seven days a week from mid-April through mid-September, Tabers dishes out lots of ice cream.
"On a very busy week, we can go through about 50 tubs of ice cream," said Hargreaves.  "In fact, I may be low-balling that estimate."
At Dairy Joy, the hard serve ice cream is made in Sanford by Shain's of Maine.  It comes in 23 flavors, one flavor shy of what's offered at Tabers.
And while both shops offer an assortment of hard serve flavors, there's one that stands as the all-time favorite.
"Everyone likes vanilla," said Ellen Hargreaves, echoing that it is a favorite for all ages.  "Our older customers tend to like grapenut, butter pecan and pistachio."
For husband Dan, he likes cookies & cream and Maine blueberry but those favorites might soon be replaced.
"A newer flavor we've added is peanut butter pie.  That is top on my list."
On a recent visit to Tabers, Ian Pullen, of Norway Savings Bank, said that his favorite flavor is Maine blueberry.  For Pullen, a visit to Tabers is much more than simply ordering ice cream.
"Tabers is an iconic place in the area and I've been coming here for years," said Pullen, who on his recent visit was purchasing a gift certificate for an upcoming Chamber of Commerce event. "It's a gorgeous setting being near the lake with a new mini-golf course and driving range.  I love it here."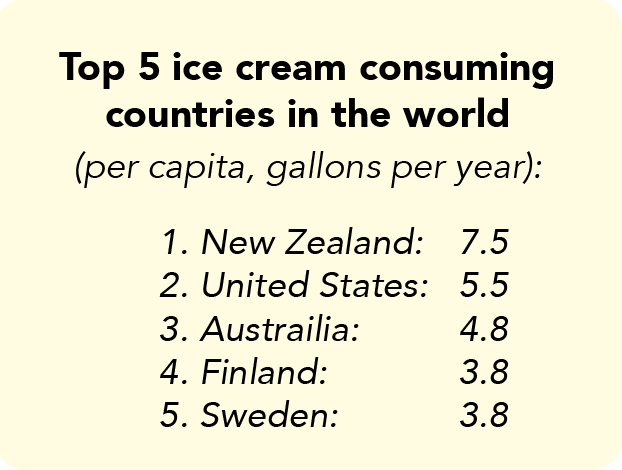 At Dairy Joy, vanilla is a top selling flavor, closely followed by cookie dough and mint chocolate chip.  Keene's personal favorite is a peanut butter supreme.
"It is a dish of peanut butter ice cream with a core in the middle that holds hot fudge," said Keene, rolling her eyes with delight.
But at Dairy Joy, the lure for customers is the soft serve ice cream.
In addition to the usual chocolate and vanilla, the shop offers coffee, strawberry, and black raspberry soft serve.
"We are also one of the few places that have peanut butter soft serve.  People travel from all parts of the area to get this treat."
Keene takes pride that the soft serve is still made in older soft serve machines which she fears might need to be replaced in the future.
"We've tried soft serve from newer machines and it just doesn't have the same flavor and consistency as the older machines.  The older the machine, the better the cream," admits Keene.  "We are always looking for older machines to buy."
Frappes vs. Shakes
Who knew there could be a controversy about ordering a frappe or a shake?
At Tabers, Dan explains the difference.
"A shake has no ice cream in it.  It is simply made from milk.  If you want something with ice cream in it, then you need to order a frappe." For simplicity sake, Dan agreed that a frappe is a shake with ice cream in it.
At Dairy Joy, it is a bit different.
"We sell shakes only. Frappes are made with milk and hard serve.  Since we use only soft serve that is partially frozen, we make a thick soft serve shake," emphasized Keene. "You won't get frappes at Dairy Joy."

Staff is like family – some over generations
Tabers has a seasonal staff of 35 employees, mostly part-timers, who dish out the ice cream treats along with a menu that includes burgers, fries, and other lunch and dinner choices.  Many employees return every year to their jobs whether through high school, college years, or beyond.
"We even have generations of employees where someone's mother once worked here," said Hargreaves.  "We have three employees who are 30-year veterans."
Employees can work there as young as 14 years of age, with the appropriate worker permit.
While Keene can hire staff as young as 14, she tends to hire 15 year olds only on the recommendation of family, friends, and other employees.  Most staff are age 16 and older.
"We usually have about 30 girls working here," said Keene.  When asked if there are any boys on staff, she said, "We have hired boys but they usually don't fit in well."
Experimenting with the new
While there are 'tried and true' products at each shop, the ice cream entrepreneurs are always looking for new products.
"We often hear from our employees and customers who suggest new items for us," said Dan.  Ellen added, "We get lots of suggestions and if we like it, then usually everybody likes it."
A popular favorite rolled out at Tabers in 2015 is a fried Oreo sundae.
"It is a scoop of ice cream covered with hot fudge and whipped cream," said Dan.  "It also includes two balls of deep fried batter with Oreo cookie filling inside."
At Dairy Joy, Keene said that they are rolling out a Flavor of the Month to show off the range of frozen treats available.
"We are also considering brownie sundaes with a fresh baked brownie and fresh chocolate chip cookie ice cream sandwiches."
She said that employees "can eat whatever they want while working," and they like to experiment new items on their own.
Though innovation is welcomed, these ice cream shops rely very much on their collective history to drive business.
While looking at the building that hasn't changed much in the past decades, Hargreaves said that is exactly the way he likes it.
"Customers come here and like the tradition and connection to the past," said the young father, as he was busy watching four-year-old daughter, Penelope, playing nearby. "It is a happy place and we like to keep our customers happy."
"People like the ice cream shop type of experience that feels like Happy Days," said Keene referring to the hit television series centered around a 1950s diner.  "There's no drive-through window; you get in line and meet old friends and acquaintances."
When asked if there are any fears or worries about the 2017 ice cream season, the answers are identical.
"The weather," Keene and Hargreaves said.  "Good weather brings out the customers and bad weather keeps them away."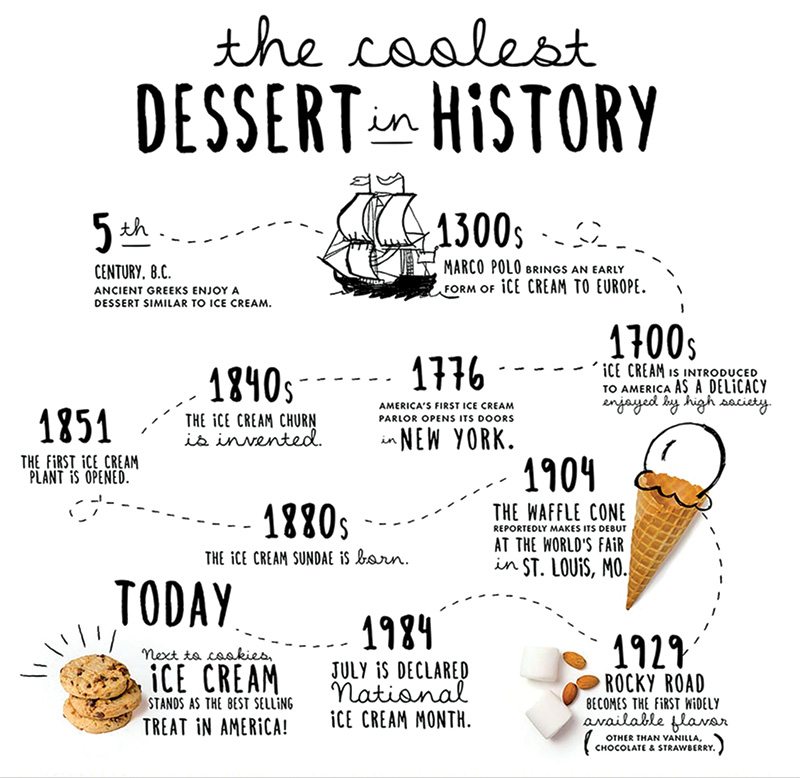 Fielder's Choice
The New Kid on the Ice Cream Block:
Year-round ice cream with a location in Sabattus celebrating its 12th season this year, Fielder's Choice opened its Minot Avenue location in Auburn in 2016.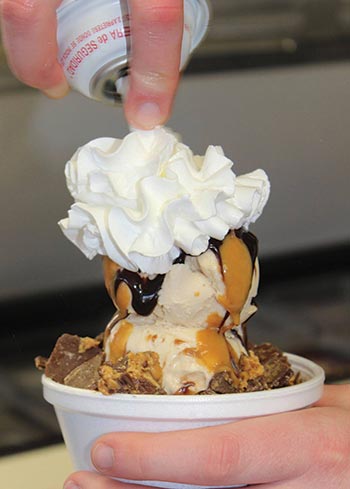 "We have roughly 30 flavors of hard serve including five sugar-free options and one dairy-free option to offer something for everyone," said Josh Jillson, manager of the Old Orchard Beach shop and son of owners, Mike and Sue Jillson.  "All of our ice cream is homemade right on the premises at each of our locations."
"We had so much success with our first three shops in Sabattus, Manchester, and Old Orchard Beach, we wanted to open in Auburn where we could offer indoor seating and ordering.
The indoor seating is what lead Fielder's Choice to be open year-round at that site.
"We wanted to test the demand for ice cream in the winter.  Shops are typically seasonal which is something that we wanted to challenge," said Jillson.  "We figured, at the very least, it would be popular with those who were already familiar with our ice cream but we also hoped to earn some new business by being the only place around serving ice cream while the snow banks are piling up."
And what's the most popular flavor at the area's newest year-round location?
"It is definitely Coffee Oreo."