The State of the Real Estate Market in LA
By Dan Marois
Real estate professionals are busy in Androscoggin County as they see the market for housing improving here, and statewide.
"We are starting to see some nice activity," said Barbara Trafton, a 10-year real estate veteran with the Maine Real Estate Network. "The inventory is less than a year, meaning that it is a seller's market."
In a phone interview, Trafton had gathered her facts from the Maine Listings, a depository of real estate information available to REALTORS® with information that can be broken into many categories.
"The listings show information in rolling quarters about housing activity," said Trafton. "It gives a good indication of the market in an area."
In the period from November 2015 to January 2016, statewide sales were up 17.45% from the previous year with the median sales price at $177,500, up 2.31%. In that same period in Androscoggin County, sales were down 1.04%, but the median price was $130,000 for a 2.4% increase.
For the same period from November 2016 to January 2017, statewide sales saw a 12.61% increase with a median price of $189,000, up 6.48%.
"In Androsoggin County during that period, sales increased 26.7%, almost double the statewide total," said Trafton. "And the median selling price was $144,000 for a solid 10% increase."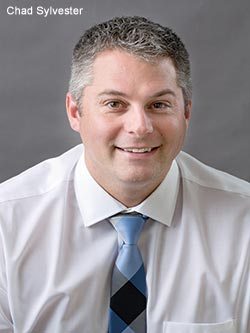 Chad Sylvester, owner of Androvise Realty, poses a different statistic for LA.
"With properties, up to $200k in list price, there is a three-month supply which is a strong seller's market," said Sylvester. A seller's market is one that has more buyers than sellers.
"Between $200k-$300k there is a balanced market at approximately six months of supply of inventory on the market." A balanced market is where the number of buyers and sellers is comparable.
And in higher end properties of $300k and above, Sylvester notes a buyer's market with about an eight-month supply of inventory. "This means there are more potential buyers in this category than there are sellers on the market," adds Sylvester.
There's a strong appeal for folks considering to move to the LA area. Area real estate professionals see it every day.

"The market is ripe for businesses who want or need to borrow money. Attractive rates exist and consumer and business confidence is strong." 

– Chad Sylvester
Commercial space inventory remains strong
In the market for commercial space, Sylvester sees good indicators.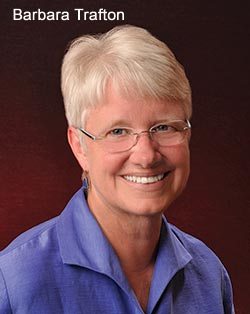 "The market is ripe for businesses who want or need to borrow money. Attractive rates exist and consumer and business confidence is strong," he said, though the labor market is tightening.
Trafton noted that there are currently 93 active commercial properties available that include buildings for sale or for lease. "That list covers many different commercial spaces, though the LA area has a big supply of office space," said Trafton.
"Home prices are more affordable here in comparison to the Portland market," explains Trafton. "You can buy a very lovely home in the area and end up with a nicer home for a lower cost."
"I have seen an increase in buyers who are being priced out of the Portland and Southern Maine markets finding great options here in LA," said Marnie DuBois, co-owner with husband, Brian, of DuBois Realty Group at Keller Williams Realty in Auburn. "I think we will continue to see that happening which will continue to help our area grow."
Trafton says that the location in the state speaks for itself.
Living in LA – Working in Michigan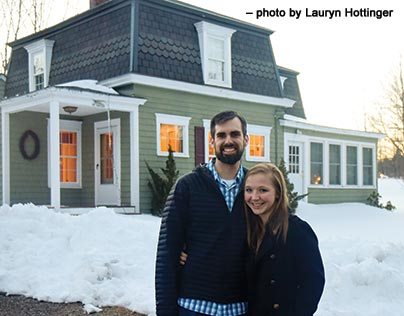 Kyle and Kaily McLellan moved to LA Metro from Detroit, Michigan. Kaily is a physician working at the family medicine residency program at Central Maine Medical Center while Kyle is an electronics engineer who still works for DISHER, an engineering and business consulting firm back in Michigan.
"I help other companies design and develop new consumer products. I've worked with entrepreneurs and Fortune 500 companies to design items such as the headlights and taillights of new cars, wireless chargers for cell phones and tablets, and even a gamma ray detection system for nuclear reactors," said McLellan, originally from Fort Wayne, Indiana. "Most of my work is done on a computer or in a lab, and nowadays customer and team meetings can be done fairly easily over Skype or some other web-conference system."
To work adequately from home, McLellan needed a good internet connection and a small home electronics lab. DISHER purchased the necessary lab equipment, and when the couple shopped for homes, they made sure there was space for a home office.
"I would say that remote working is definitely catching on with particular groups; some professions lend itself more easily to remote work than others. Of those of us lucky enough to be part of the more mobile professions, I believe there is a trend of leaving the traditional workplace and finding a location that really fits with your personality and interests," McLellan said. "I actually have a friend who worked for several months designing circuit boards from a sailboat in the Atlantic."
Technology and remote access actually helped the McLellans find their current home. When real estate agent, Barbara Trafton found them a house to consider she gave Kyle a tour via video chat.
"I recorded the walkthrough so that Kaily could watch it that evening," said McLellan. "Based on that we put in an offer, and flew to Maine for the inspection. When we saw the house in person, it was even better than we were expecting."
As people moving here with absolutely no connections to the area, McLellan said that having Barbara Trafton on speed dial made all the difference.
"Not only did she… help us find a home that we love in a great location, but she has a real passion for showing off the local community," said McLellan. "We've turned to her on numerous occasions for recommendations on the best area hiking spots, trustworthy places to have work done on our car, or even a good place for a haircut. She's more of a friend than a REALTOR® to us."
"There's tremendous flexibility in getting places with a nice central location. It is easy travel times to the coast and Freeport, Portland or to Sugarloaf and Sunday River," said Trafton. "And there are so many amenities in terms of theater, arts, colleges, and libraries; the list goes on."
Sylvester agrees that the outdoor recreational opportunities are a big draw citing accessibility to ocean or skiing. (Remember that LA has its own ski area at Lost Valley.) "The services in this area are cheaper as well in comparison to surrounding areas making that another plus to attract home buyers," said Sylvester.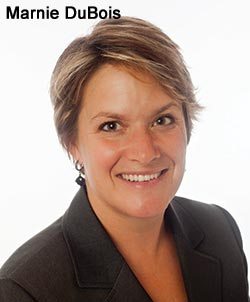 "There's a variety of living styles," said DuBois. "We offer rural settings, in-town homes offering walkable neighborhoods with classic and mid-century modern architecture, planned developments offering up-dated styles, and popular neighborhood settings."
Who is moving here?
Today, there's a wide range of buyers considering LA. With interest rates still appealing, first time home buyers are engaged in the market as are people of all ages.
"First time home buyers still have great interest rates on their side and which provides increased affordability. They can get more house for their money," states DuBois. "It is still a great time to buy."
"I'm seeing interest in duplexes and three or four multi-units, as well," said Trafton, noting that people like investment opportunities. "I'm also seeing retirees interested in the area, but there aren't many properties with first floor master suites that interest them."
"I'm seeing a mix of professionals, millennials, and people returning to their home area," said Sylvester, who has a dozen years experience in the industry and opened his own firm in May 2015.
What does 2017 hold in store for the LA Metro housing market?
"While the current market continues to be robust especially for sellers, the inevitability of increased interest rates will slow things down some in the coming months," said Trafton.
Sylvester believes that more sellers who have been on the fence about listing in the past will list their homes for sale and buyers will jump more quickly due to the market.
"It should produce a growth of movement in properties in this area through the year."