Written by Jillian Netherland | Photography by Nicole Rand
Tucked along the businesses of Lisbon Street resides The Vault, Lewiston's own specialty wine and craft beer shop – with so much more under one roof.
Meant to be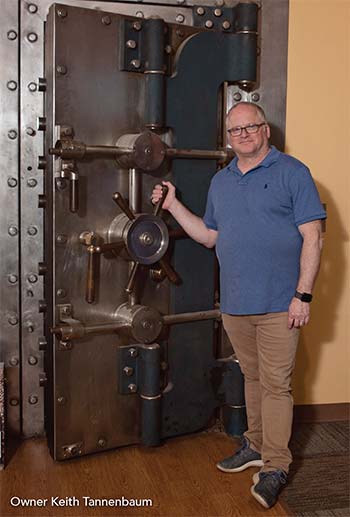 Initially opened in 2011 by Susan Hall, The Vault was purchased in 2016 by Keith Tannenbaum, almost by kismet.
"I developed an interest in craft beer about a decade ago and became a regular customer here," reflects Tannenbaum, who had previously worked in higher education. In 2015, Tannenbaum decided to leave his current job and was soon approached by Hall about taking a part-time position at The Vault, initially to assist with beer selections and some added scheduling flexibility for the owner. "After a few months, I was asked if I would be interested in purchasing the store – it wasn't something I had ever considered, but it turned out to be a good opportunity and has been a great experience."
Special occasions to bargain hunting
Since its inception, The Vault has predominantly been known for its higher-end selections; however, the majority of the store is considered to be a part of the affordable, value bottle variety. "We have hundreds of bottles in the $15-$20 range and numerous high-quality selections that aren't as expensive as many would expect," shares Tannenbaum.
A unique example of The Vault's affordability is its mystery wine cases. The price point for each mystery case is $100 for 12 bottles of wine, totaling just over $8 per bottle. "The mystery cases are based on a customer's preference of red or white wines, or a mix of the two, as well as anything to avoid," Tannenbaum explains. "These have helped customers discover new favorites, often by trying wines they didn't know or believe that they liked."
Tailored to you
Similar offerings based on a customer's taste are The Vault's monthly wine and beer clubs. Customers can choose between two bottles of wine for $30 each month or four bottles of wine for $80, with a discount after six months and again at 12 months. The Vault's monthly beer club is $40 each month, with the number of bottles varying but always amounting to at least $40 worth of beer.

"Customers seem to enjoy this because it introduces them to new options they either wouldn't have chosen or known about," states Tannenbaum. "I always choose a few selections I know most people will enjoy, in addition to those tailored to their taste preferences, and one that I know will be a wild card."
Tannenbaum's passion for helping customers expand their palates and the genuine joy he gains from connecting with people have led to new avenues of growth for The Vault. In March of 2022, The Vault began hosting free wine tastings every Friday from 5-7 p.m., focused on a theme or region. Tastings are hosted by one distributor most weeks, and two distributors on Art Walk weeks during the summer. With plans to add beer tasting events later in the season, it became apparent that The Vault could benefit from a larger space – and that space will not be far down Lisbon Street, in the former Bear Bones Brewing building.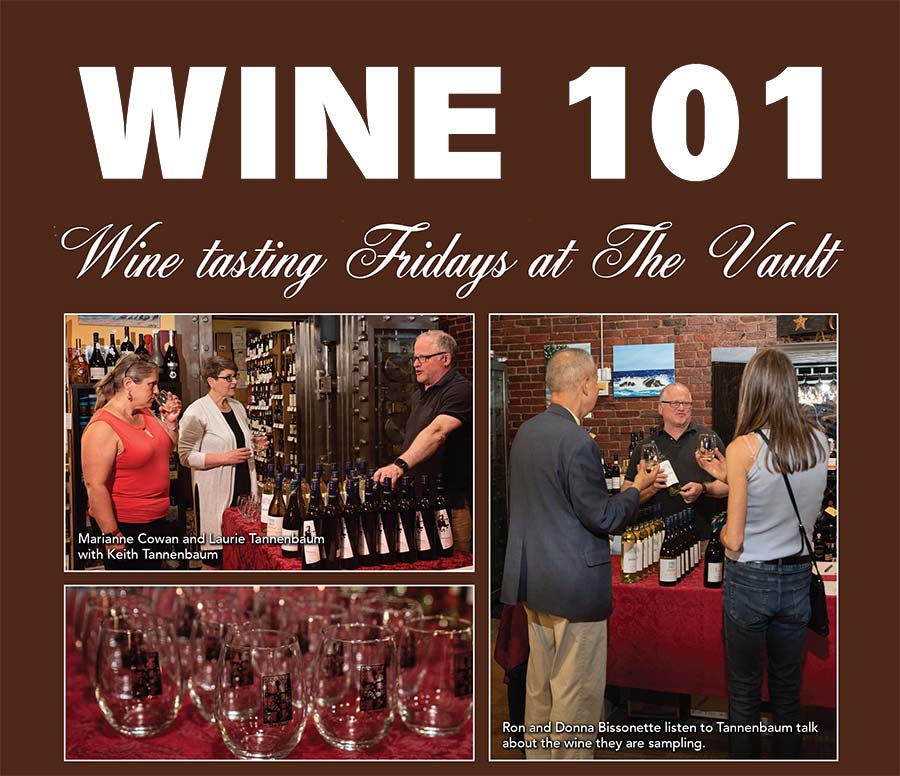 Onward and upward
"The new site has been purchased and is almost double the amount of space as the current location," says Tannenbaum. Although a move-in date has not been determined, the new space will allow The Vault to add a wine bar, tasting room, mix and match four and six packs of beer, as well as the possibility of offering liquor in the future.
Wine, beer, and beyond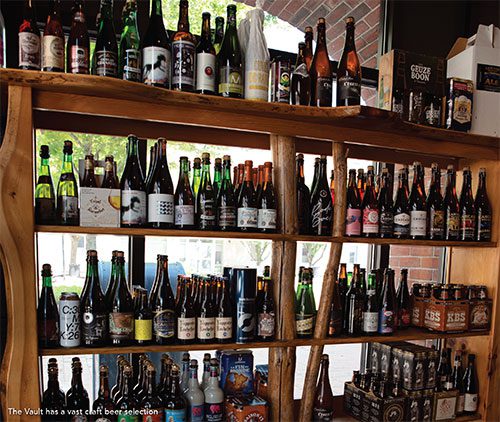 Wine and beer may be the main features of The Vault, but they are far from the only options the store has to offer. The Vault strives to have something for everyone, from coffees to meats and cheeses, breads, chocolates, the increasingly popular Fiore artisan oils and varieties of balsamic, and the perfect snack to pair with a customer's beverage of choice.
"I am constantly looking at items that are in line with what we already offer, as well as new options to add to our rotation," says Tannenbaum, adding, "to continue to grow and attract new business, you have to be creative and willing to try new things."
Expanding knowledge, for owner and customers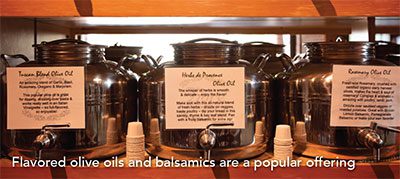 This dedication to trying new things is a key component to The Vault's – and Tannenbaum's – success.
"When I first started here, my focus, knowledge, and interest was craft beers. I could help most people with most beers, most of the time. The wine knowledge has come over the years," Tannenbaum explains, citing tastings, visiting wineries, and connecting with others as the true teachers in his wine education – an education he values being able to share with his customers. "When someone comes in asking for a red or a white for a special occasion, or a specific person, I can help them find what they need. I know the questions to ask to help them choose something I am confident will be the right choice."
Community first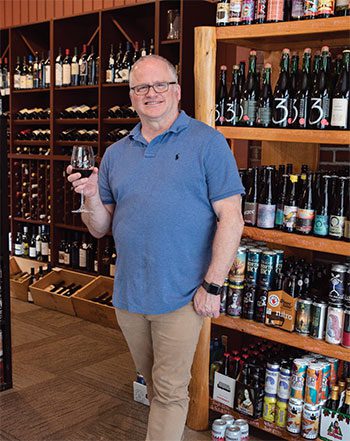 While the niche offerings undoubtedly help The Vault stand out in the crowd, the variety in selections, coupled with the individual assistance from Tannenbaum, really sets the store apart from others. Whether a customer is searching for an everyday choice, or higher-end selection for a special occasion, Tannenbaum's expertise is ready to provide guidance.
"The day-to-day, being here, talking with people, helping them pick the right beer or wine – that's the part I love. We have incredible customers and I feel so lucky to have gotten to know so many people from both cities – and all over – over the years."
The Vault
84 Lisbon Street, Lewiston • www.wineatthevault.com